today, tomorrow and beyond.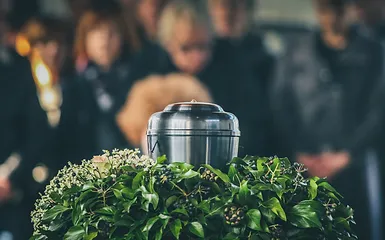 Fitzroy Funerals offers a truly caring cremation services.
The cremations are performed in such a way to ensure your loved ones' dignity is preserved during the entire process, giving you peace of mind knowing you have fulfilled their last wishes.
Cremation is a modern and environmental option.
​
Fitzroy Funerals cremation services are only available at our Rockhampton Crematorium. This is because they are independently owned and comply with the Cremations Act 2003.
The Rockhampton Crematorium can provide 4 chapel options:
The East Chapel is the new chapel which has modern facilities and can accommodate different needs and a larger seating venue, air conditioning to provide more comfort for families and guests.

The West Chapel is their older, original chapel, services in this chapel are limited due to the age of this building.

Fitzroy Funerals Chapel – This chapel is located at our funeral home on Musgrave St, North Rockhampton.
Our chapel is airconditioned and fits up to 30 guests.

Memorial Gardens Chapel – Located at Memorial Gardens in Nerimbera.
​
However, where the funeral service takes place is completely up to you.